WHY CHOOSE CROSSFIT THE ROCK?
---
Besides our Expert Coaches, Awesome Member Community, Excellent Facility, Extensive class schedule and a wide array of class selection for all your fitness needs. Here are a couple of reasons to check us out.
The difference between the person you are and the person you want to be is the very thing we do here at The Rock.
The Rock is more than a gym, it is a community of like minded individuals who will support you and celebrate your achievements.  Our expert coaches will educate, encourage and hold you accountable. Our robust coaching staff boasts 3 CrossFit level 2 coaches. Together, we will help you reach your fitness goals, while having a great time along the way!
No matter what your fitness level we can alter the workouts to meet your needs. You will learn to preform the exercises correctly, progress safely, stay healthy and continue to set new fitness goals as you move along on your journey with us.
We are not just a CrossFit gym. We offer a variety of programs all of which are included with your membership. CrossFit group classes, Strength and Power, Olympic weightlifting, The Rock Endurance, RockFit, Vitality and Open gym hours (please see "Programs" on the menu bar for more info).
---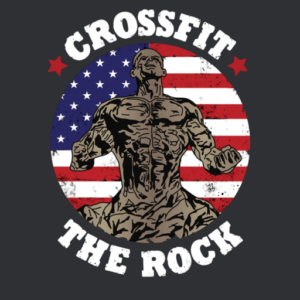 CrossFit in conjunction with healthy nutrition has gotten many people in awesome shape.
We'll turn you into your ideal you.
All Fitness levels are welcome.
***Come in for your trial class!***
*Check out our "Getting Started" page for more info on joining.
RIGHT IN THE HEART OF LONG ISLAND
15 Main Street
East Rockaway NY 11581
*You can enter on Main st. However, it is better to enter directly threw rear at the end of Nicholas ave.
CONTACT INFORMATION
Phone – 1-516-852-2209
Email – [email protected]
Kids Info.
Phone – 1-516-445-6219
Email – [email protected]
See "Schedules" in the menu for operation hours.