Thorne Supplements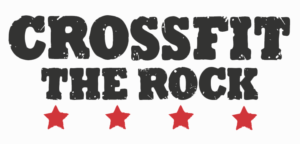 Why Thorne?
We believe that a personalized and scientific approach to wellness can lead to happier and healthier lives. To do so, we invest in comprehensive testing, sourcing the highest-quality ingredients, and creating the cleanest manufacturing process to provide unparalleled solutions for your health.
Sourcing exceptional ingredients
We are committed to transparency about what we use in our products and why, so you know exactly what you're taking and how it will support your health goals. The factors we consider in every product includes:
Absorption
 Origin
 Sustainability
Clinical research
Contaminants
Stability
4 rounds of rigorous testing
We have two state-of-the-art, in-house laboratories that enable us to conduct four rounds of testing, while most of our competitors test only once or twice. Our manufacturing testing consist of raw materials and formula components, in-process testing, finished product testing, and product stability testing.
Thinking sustainably
We believe the environment should never be compromised for the sake of business gain. At Thorne, doing our part to protect the environment and its most valuable resources goes hand in hand with our quality standards.
Thorne has a sterling record of compliance with the Current Good Manufacturing Practices (cGMP), set by the U.S. Food and Drug Administration.
Thorne's facility is NSF Certified and manufactures more than 30 NSF Certified for Sport products, testing the formulas for more than 200 banned substances.
Thorne has an A rating from Australia's Therapeutic Goods Administration, widely recognized as the toughest regulatory agency in the world. Manufacturing the right way An unparalleled commitment to quality throughout our entire manufacturing process has
We are excited to announce that CrossFit The Rock is now partnering with Thorne HealthTech. Thorne is the premier company in the nutritional supplement industry and is trusted by the Mayo Clinic, 11 U.S. Olympic teams, all four major sports leagues, CrossFit, UFC, and over 42,000 health-care practitioners around the world to provide unparalleled support for your health and wellness. 
At CrossFit The Rock, we are committed to helping people optimize their health and wellness through a holistic approach to fitness and nutrition. Working with and utilizing all that Thorne has to offer is just another way we can help our members reach their goals. 
Get Started:
All CrossFit The Rock members will receive 10% off and free shipping on Thorne product purchases when you create your account after visiting: http://www.thorne.com/u/CrossFitTheRock
You will be prompted to confirm CrossFit The Rock Inc. as your referral during account creation.
Discount will be reflected in your cart.
You can verify your Professional Connection and discount on your Thorne Profile page.
Thorne Offers:
Personalized health status and individualized health plans through health tests
Intervention through supplements including Sports and Recovery, Healthy Aging, Immune Support, Stress Management, Sleep Support + more